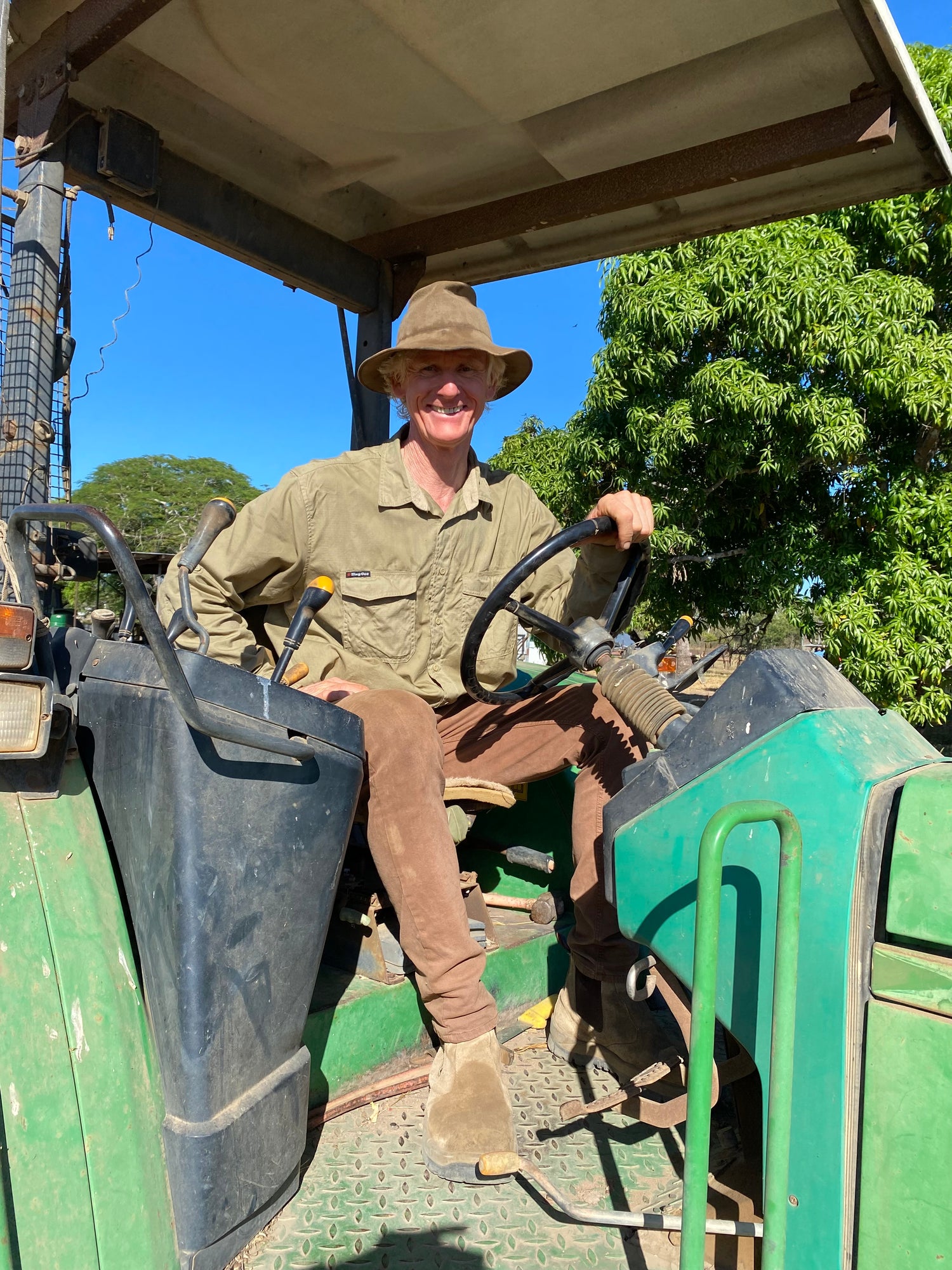 Bluey
Bluey is all about soil health, compost & there is nothing he cannot fix or build.
Bluey has been farming for many years in Kununurra, WA before he made the move together with Mike to the NT.
He always focuses on the bigger picture, making practices like no-till & IPM (Integrated Pest Management) super important!
His passion for farming has let him travel all over the world to gain invaluable knowledge about farming.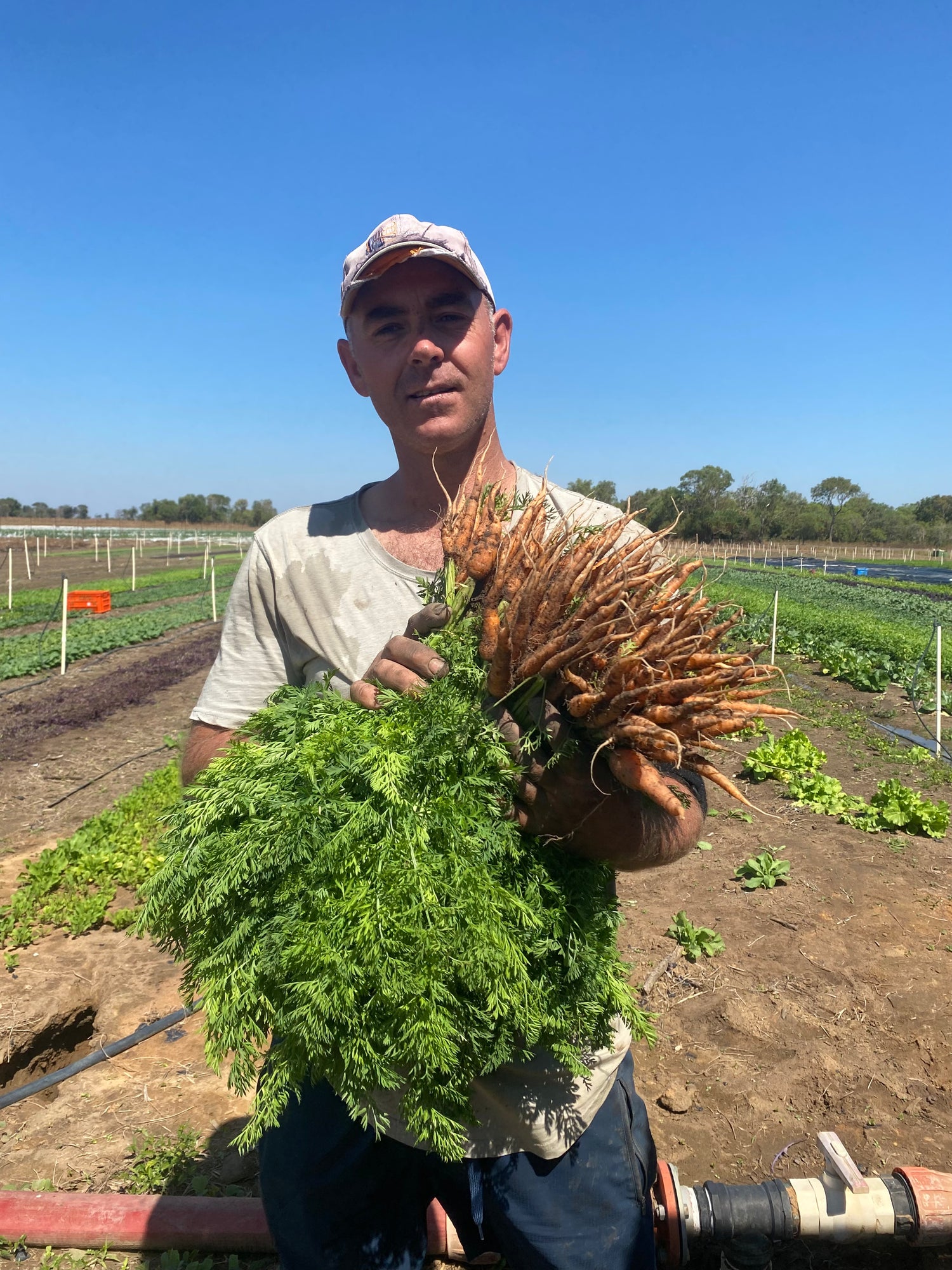 Mike
Mike is all about the right planting & harvesting techniques, quality control & the face of Organic AG. Most of you know Mike!
Like Bluey, Mike has been farming for years in Kununurra, but also in Germany & New Zealand!
Mike is a trained Chef & Horticulturalist, which gives him a unique skill set of knowing what the plant needs, but also what the kitchen needs!
Mike's passion for high quality, organic food ensures that our produce always are top notch!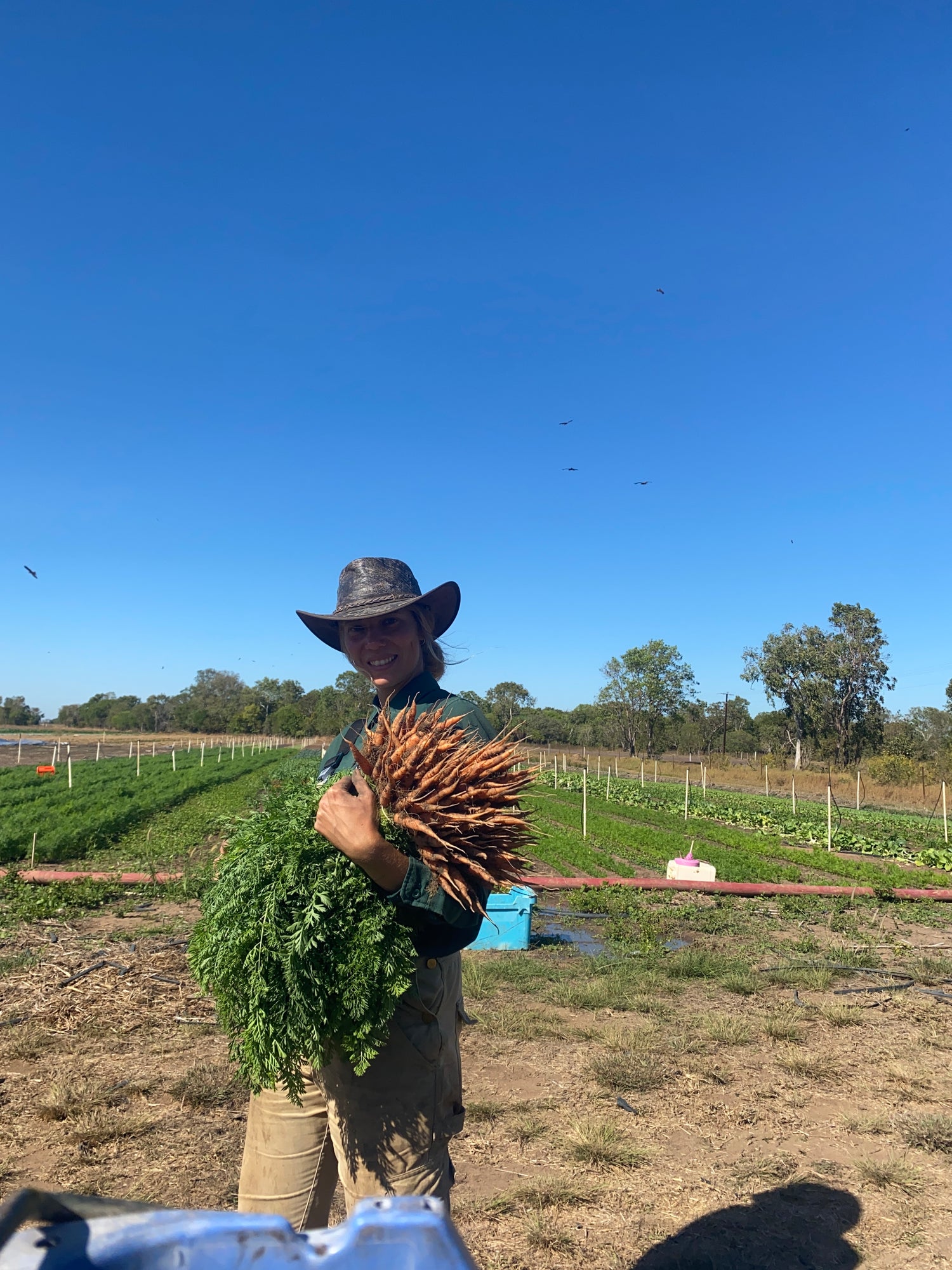 Steff
Steff joined Organic AG in 2022 after studying Horticultural Science & managing a small organic farm in Germany for a couple of years.
Steff is all about what's best for the plants, good systems & managing the 'behind the scenes'.
She brings a mixture of organisational skills, attention to detail without loosing the bigger picture & focus on priorities to the farm & business side of Organic AG.
Pickers, Packers & Farm Hands
Each growing season Organic AG has the pleasure of meeting people from all over the world helping out with the daily picking, packing & general farm work!
Without them Organic AG would not be where it is today & we are forever grateful for all the hard working people joining our team for a few months each year!